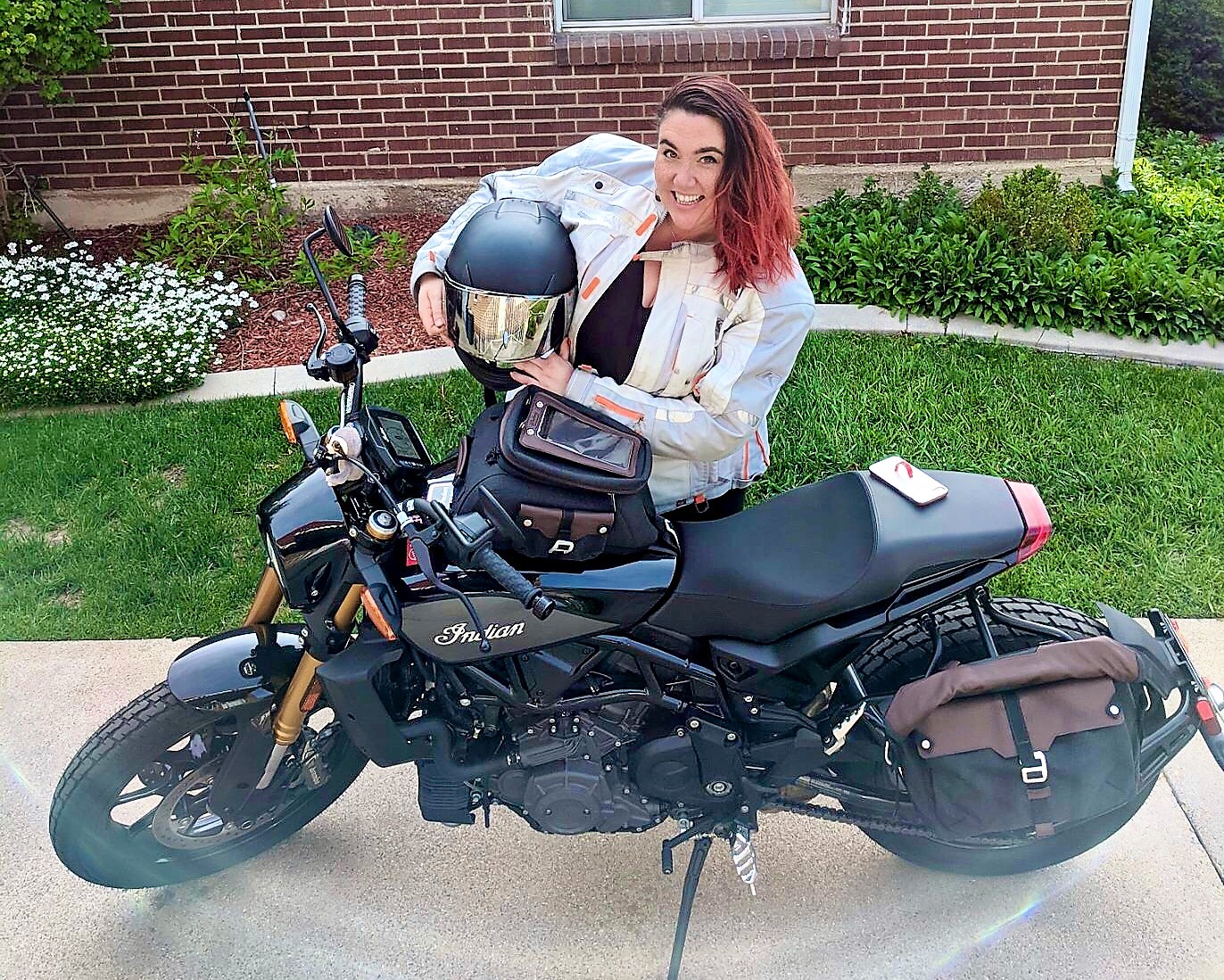 Rider Coach Spotlight - Mindo
MSF Rider Coach Spotlight - Mindo
I am not just a regular girl, I always used to say. So when my mom dressed me in pink and tried to make me be girly, I fought back. I wanted to jump my bike off the dirt hills, and swear, and climb trees with the boys. As I got older, it continued, makeup became the "M" word and I avoided it and all things girly. If all my guy friends were cliff jumping, I was plunging off 60-foot cliffs with them. Did I bruise my tailbone, break bones, and get stitches? You bet! They were my battle scars and I was proud of them. I was always the YES-girl of the group, down to try anything.
When I was a kid my dad would sketch the scooters that he grew up around in South America, I used to dream of riding around on two wheels. I went to Italy in my early 20's and fell in love with the colorful Vespa scooters that were just like his sketches! I knew that learning to ride was in my future. However, shortly after returning from Europe, I suffered a stroke and was hospitalized for a month. When I woke up from the coma, I had lost my ability to talk, walk, write, and drive. At age 23 I was mentally about three years old. Months after my stroke, I was released and given my driver's license back, I went straight to the dealership and walked out with a baby-pink and black Vespa ET4. The YES-girl was back and was ready to lean into her girly side. Did I have a clue how to ride? NO! Did I ride that Vespa off the lot and home anyway? Hell yes I did, and thank the universe I did not end up back in the hospital.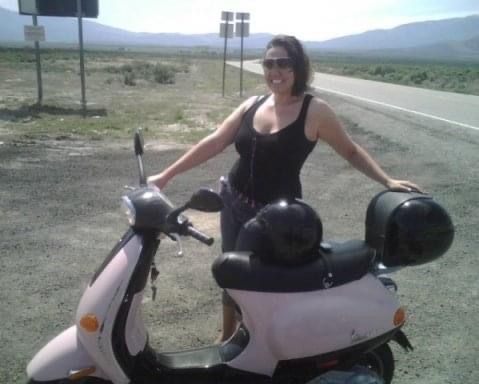 Everyone in Utah county knew the Pink Vespa girl! I rode my 150cc Pink Fury on all the canyon roads, into Salt Lake, up and over Parley's into Park City, down past Tooele, over Johnson's Pass, south to Nebo Loop. Freeways and state roads, I pushed her over 70mph going downhill with the wind at my back. I wanted to go everywhere and see everything. Then, a fellow friend I rode with went down in Emigration Canyon on his V-Star, wearing very little gear. I went through the same gravel, managing to stay up, but it spooked me. I stopped riding for a season.
"At the constant urging of fellow coaches and friends, I finally took the BRC, I've been on a motorcycle ever since."
As fate would have it, my passion wasn't going to fade so easily, I had lessons to learn the right way. I got back on my Vespa and dragged myself to the DLD to take the state test with no training other than my past riding experience. It was hard, but I did it. I got more and more gear. Safety was my priority, didn't everyone know how much better it was to ride wearing gear?! Despite coming from an anti-motorcycle family, I needed to get off my scooter and get on a motorcycle. At the constant urging of fellow coaches and friends, I finally took the BRC, I've been on a motorcycle ever since.
So many amazing adventures have happened from when I first got on that Vespa in 2004 to current day. I have met amazing riders, male and female, all over the country. I have been to Babes Ride Out in Central California, ridden the PCH through Malibu, long stretches of desert highways, and beautiful mountain twisties. I have broken down on the side of the freeway past Vegas, and been rescued by stoned chihuahuas and now life-long friends. I have learned so many lessons and want nothing more than to teach others how to discover their own sense of self and joy in their own rides.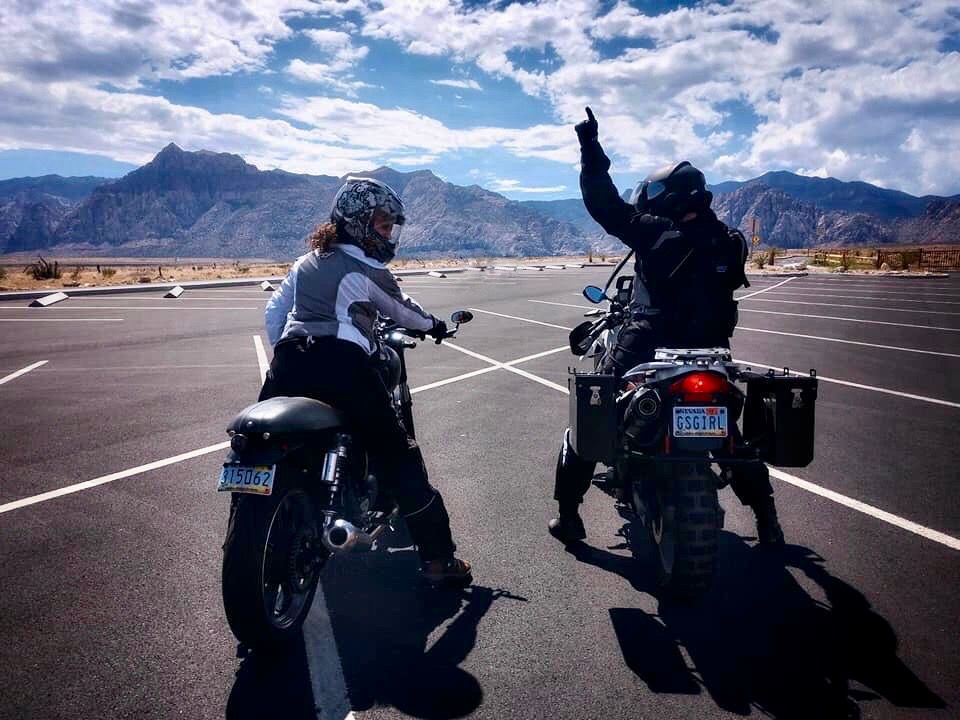 No matter where you came from or what you have been through, if you want to ride I want to help it happen the right way. Come play on the range with me, the "not just a regular girl" girl! Shiny side up, rubber side down!
-Coach Mindo