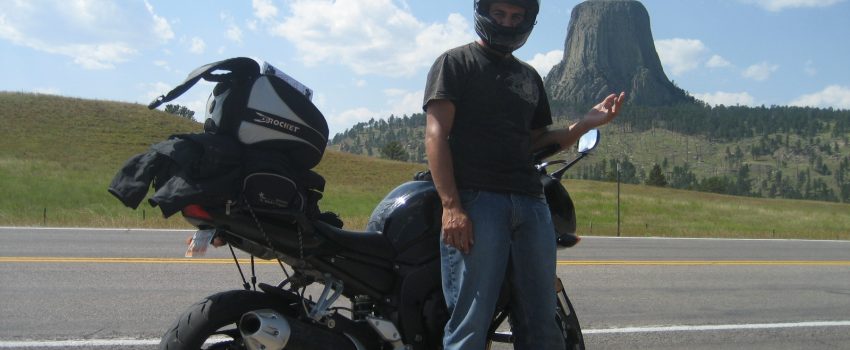 Reducing Fatalities in Utah
No one likes to talk about fatalities. Nowadays it feels as though everyone you talk to has been, or knows someone who has been, affected by a motorcycle fatality. Our mission here at Utah Rider Education is to help reduce fatalities and crashes with education, however, with numbers that seem to go up each year I wondered- What is the State doing to help reduce our local fatality numbers?
That would be Marques Varela's department as Vulnerable Roadway Users Program Manager for the Utah Department of Public Safety. As a rider himself he understands the need to spread awareness and reduce the fatality numbers. Marques has been riding on two wheels since an early age. He grew up riding BMX and racing cars, then in 2003 he purchased his first bike, an R6, and took our Basic Rider Course. Since his Basic Course he has also taken a couple Experienced Rider Courses to stay up to date with his riding skills.
"I am mainly a commuter when it comes to riding. I feel this helps me become more aware and keep up on my skills as a rider."
What does the Vulnerable Roadway Users Program Manager do? Marques is in charge of reducing fatalities in Motorcycles, Bicycles, and Pedestrians. Working with many levels of government and local businesses to create awareness and spread the word about Rider Education.
"One day I'm working with NHTSA and the next with local PD's or Rider Groups. I truly enjoy how broad the job is and how many people I get to work with. It allows me to get different perspectives and new ideas."
Having gained an appreciation for the legislative process, Marques feels that with a lot of hot button topics we need to become active as a community to help the current regulations. He wishes people were more involved, local representatives need to be aware of local opinions. In his current position there is not much he can do to push legislation, only provide info on safety data and statistics to help them make informed decisions.
"Think globally but act locally."
This year he is working on lawn signs and billboards to give drivers the perspective of motorcyclists. Hoping to get drivers to relate to or have empathy for us. Also, videos will be posted online to show everyday people riding bikes. He will be sponsoring some local events such as the Ride to light up Eureka, See Me Save Me, and a Safety Night at RMR.
"Reducing fatalities starts with the rider. Get educated! Be a good example and a responsible rider by giving yourself time and space, managing your own risk. Share your experience with others!"
We are thankful that people like Marques are working at the State level to help keep us safe! Ultimately, it's up to us, we are responsible for our own safety. Keeping our skills sharp, constantly learning, and being realistic about the risks we take. Together we can reduce fatalities and crashes!